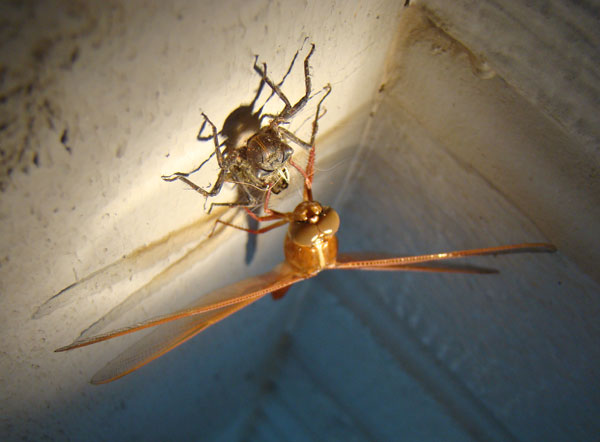 I woke the other morning to see a dragonfly that had crawled up the side of the door to shed its skin and enter its adult phase. The casing of its immature stage is called an "exuvia"; the immature insect is known as a "nymph". I will be posting other pictures of this in my blog this week.
Lighting was provided by Alexandra Queen.


**Do you have a photo or piece of art you'd like to see in "Peek of the Week?" If so, send your photo or file (unreduced) to peek@pikerpress.com. Please include what kind of camera was used, and a brief description of the picture, as well as your name and email address.