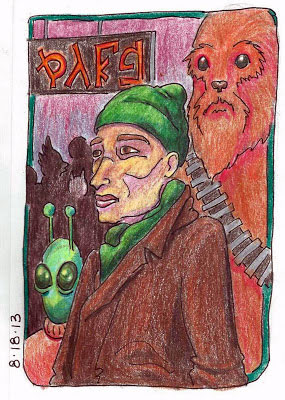 Skirmishes -- brief battles in art, poetry and prose.
They say that interstellar travel
Varies little from place to place,
And that ports are ports whether they be
Terran or Martian, air or space.
What gets you down is not the crowds,
The odd number of suns or even the gravity,
It's when the alien security guards
Must do a search but don't know which cavity.