Skirmishes - brief battles of art, poetry and prose. -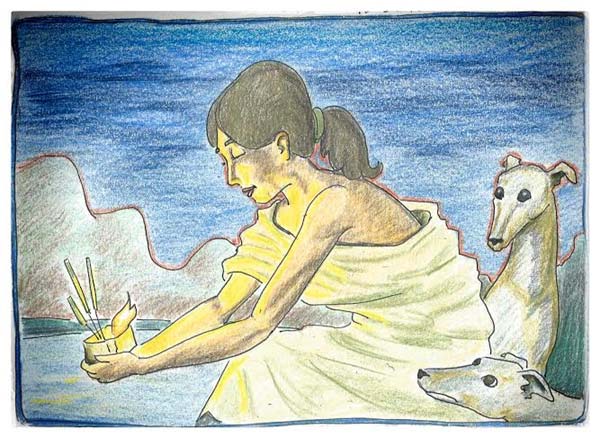 The day ends
We gather friends
Set our heart's own deepest thoughts or
Prayers to float
Like paper boats
Bearing incense on the water.
Prayers like lights
Sent into night
Undimmed and burning, drifting far
Joy or pain
Each one's refrain
Burns in the blackness like a star.