Skirmishes - brief battles of art, poetry and prose. -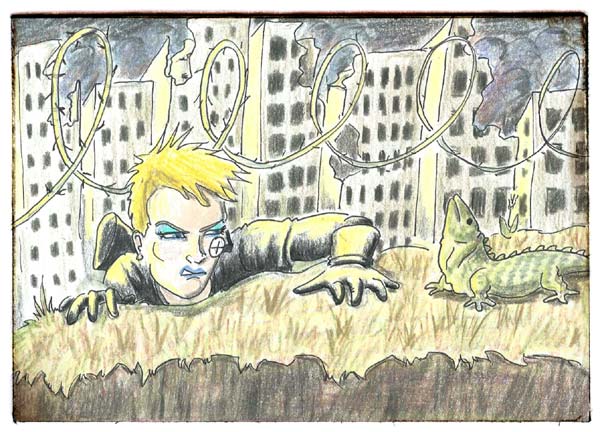 There are certain things you think you're done with
when the bombs drop and the world ends.
Schools and cops.
Swiffer mops.
Tax laws.
Push-up bras.
Infrastructure.
Donald Duck couture.
Then through the razor wire and zombie gizzards
you look up and are forced to say: So. We meet again.