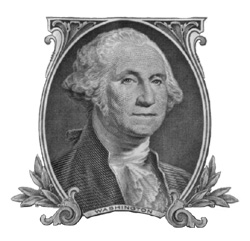 Long ago, I worked in the vault room of a large retail store. A secure, windowless room, the vault's daily sameness was driving me nuts. In a feeble bid for some entertainment, I began collecting defaced one-dollar bills.
The Father of Our Country seems to spark the imagination of would-be artists. Perhaps the artist of "Angry George" saw in the face of Washington an accusation for not having learned the history of the United States.
George: "I have my eye on you."
Artist: "Whut!?"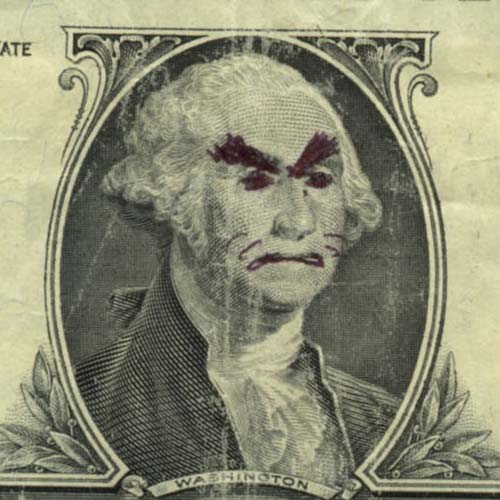 George: "You only managed a low 'C' grade in US History in high school, you boob. And that was with a curve. And multiple choice."
Artist: "So what? It was boring, man, leave me alone."
George: "You would not have told me to leave you alone if you had been at Valley Forge!"
Artist: "Dude, I'll watch the History Channel tonight, okay? Okay? Man, I'm talking to a piece of paper. Where's my pen ... "
Who's in your wallet?
---