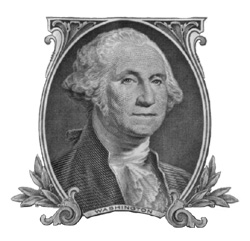 Long ago, I worked in the vault room of a large retail store. A secure, windowless room, the vault's daily sameness was driving me nuts. In a feeble bid for some entertainment, I began collecting defaced one-dollar bills.


This one should come as no surprise -- it had to happen. What was truly astonishing, however, was that this last, and my most favorite George absolutely coincidentally was to air in our "Pirates" issue. Maybe George himself had a hand in it.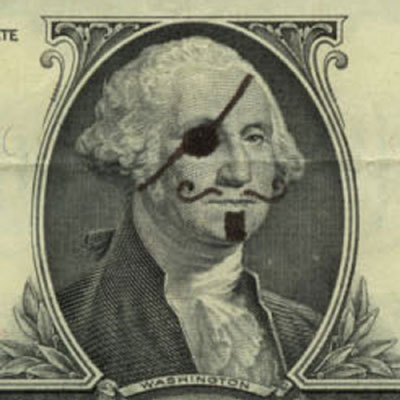 Maybe it's because his eyes follow you no matter where you go or what you are doing that makes George such a tempting subject for an artist. Maybe it's just that George gets to spend time with virtually every American and we all feel familiar with him. What I do know was that when work seemed heavy and tedious in the vault, finding one of the many faces of George gave me a reason to smile.
I hope readers have enjoyed them, too.
Thanks for all the chuckles, Mr. Washington.