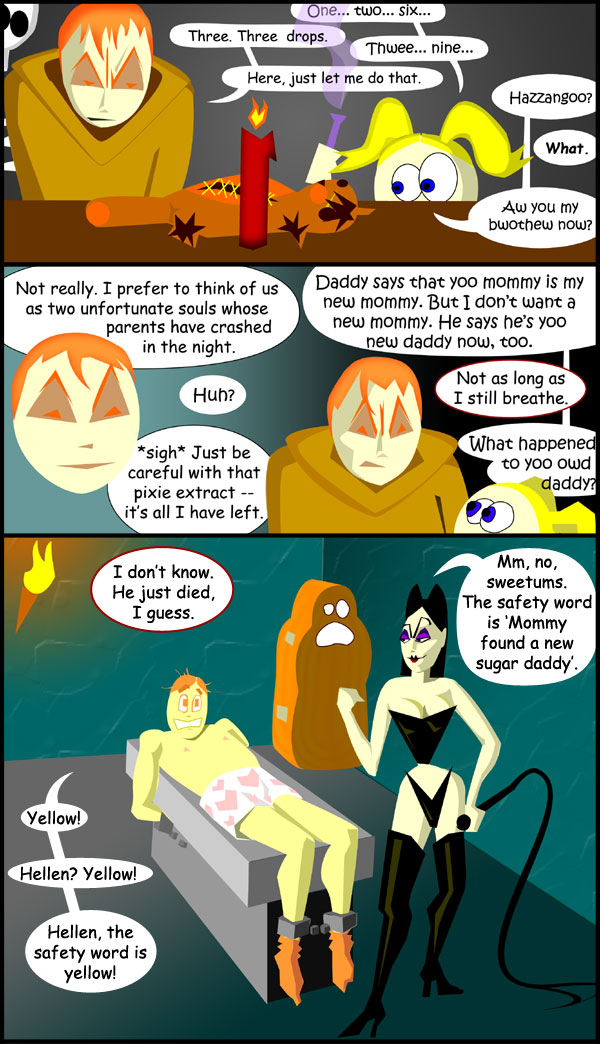 A few short weeks ago, we were ranked in the 400's. You votin maniacs are awesome!! Thank you!
The funniest part of this comic for me is Hazz's dad's socks. They make me laugh every time I see em. Fun fact: Though this is the strip where Hazz's daddy dies, he's actually a pivotal character in Part Two as I'm storyboarding it.
Your vote counts! Voting every 24 hours would rock, but every little bit helps. Last I checked there we were competing with over 3400 comics in the ranking at TopWebComics. Once we hit the top 100, that's free advertising!! Woot! Thanks for your clicky support!