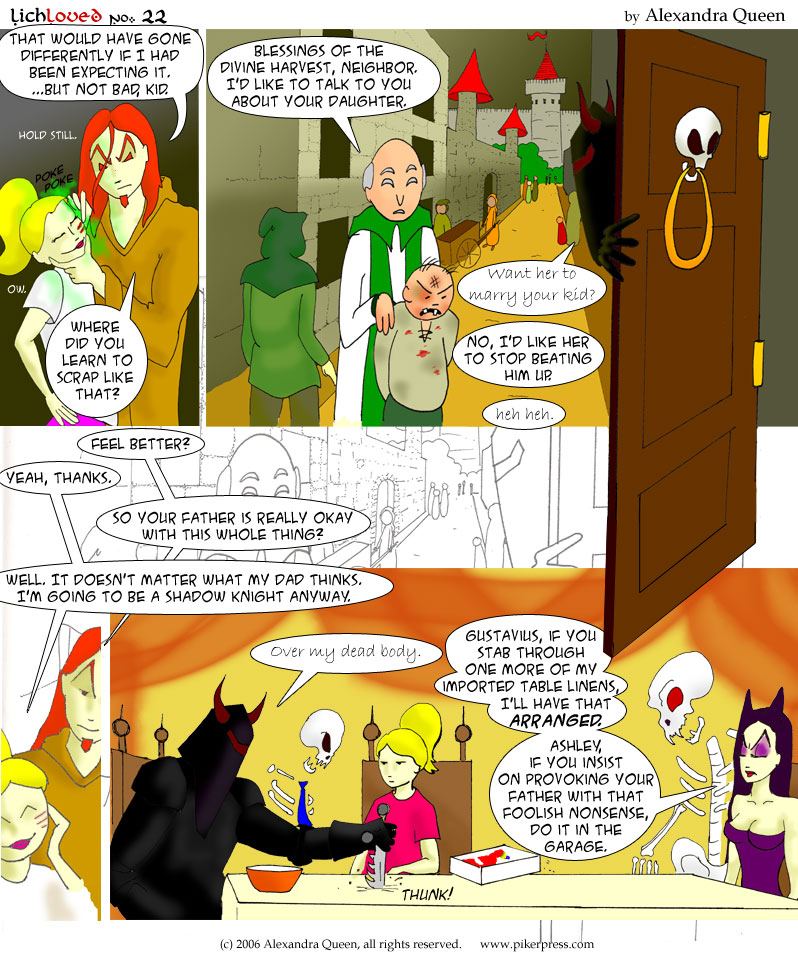 Yes, that is Hazz's mom in the last panel. I suppose it's not obvious enough that the two panels on the right are both flashbacks to Ash's past. Not that a 13 year old has a lot of past.

If you care about artsy stuff... I actually planned out pen widths properly for once. Only once. On panel two. Still, if you click here, you can see the difference it made before the coloring. I dunno that it did much after, though. :P I WAS PROUD, DANGIT.
Those of you who have been voting daily are flat out awesome, but I'm very grateful for anyone who's clicked the button. Check back for occasional "extras" when you vote!