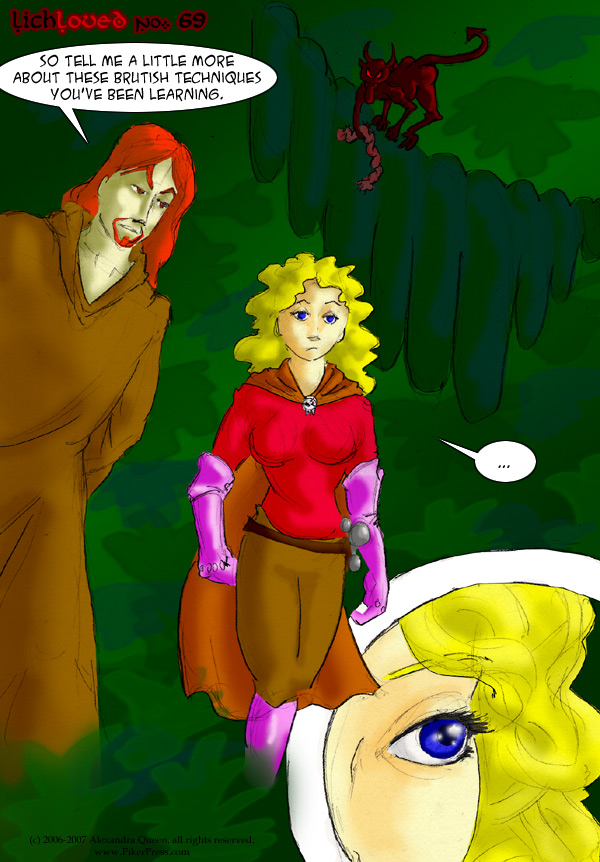 Two weeks, for THIS? I'd throw my laptop at the wall if I didn't know what I've been doing in my sketchbook. Not that it's all that great, it's just forward momentum. Which this (unfortunately neccessary) segue panel does not reflect.
I was reading the Book Thief today and was impressed by a statement: "It's much easier ... to be on the verge of something than to actually be it." I thought, wow, Markus Zusak has seen my attempts at comic artistry. :P
Those of you who have been voting daily are flat out awesome, but I'm very grateful for anyone who's clicked the button.