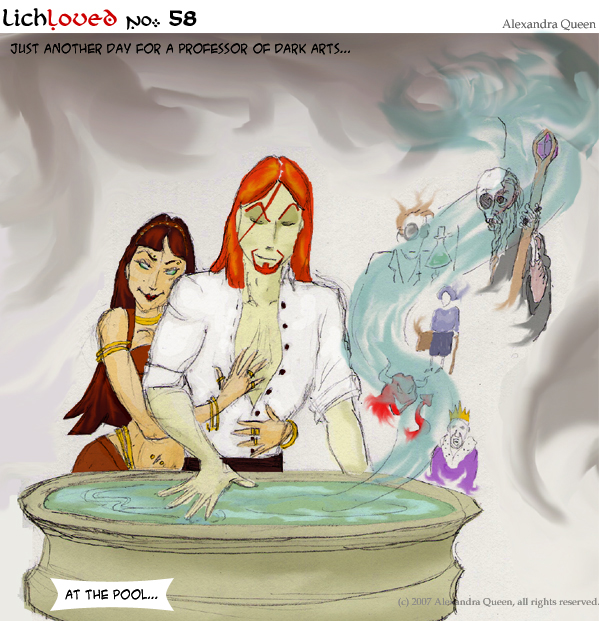 This is panel one of what was supposed to be three this week. It's the smallest and least detailed of the three. So it's become a two parter. :P

In other news, the voting incentive this week is FOURMYLE BATHING NAKED WOOOOOOO!! Um. So if you like quick pencil sketches of people's cats, vote on.
Those of you who have been voting daily are flat out awesome, but I'm very grateful for anyone who's clicked the button.