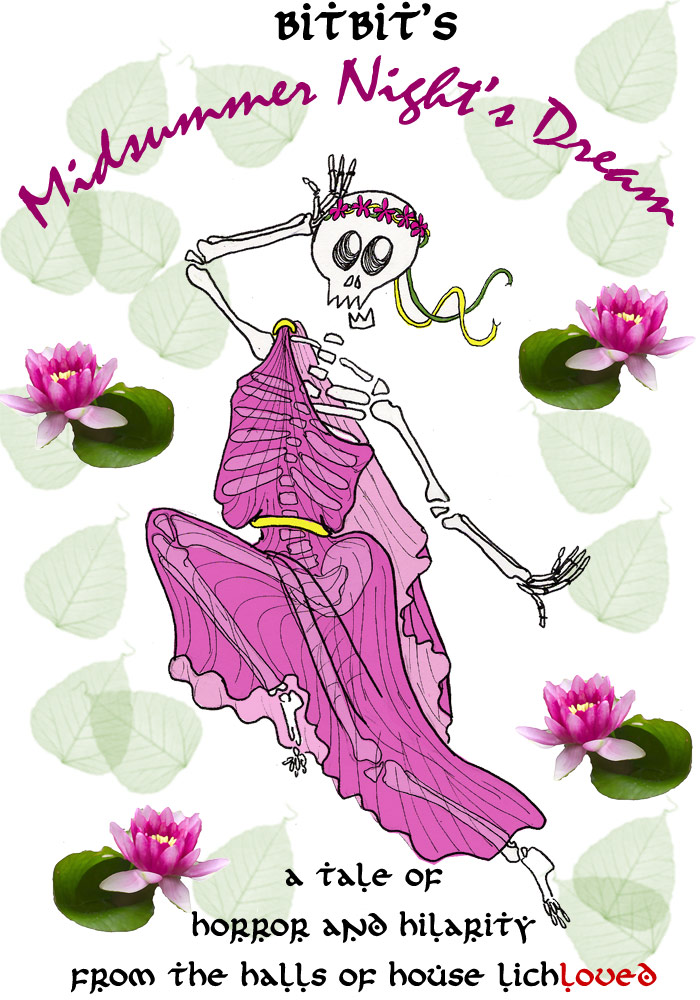 With the conclusion of Part One, please enjoy the following interlude, which should last several weeks.
Yes, it is primarily about BitBit.
Yes, it will be occasionally dark but frequently silly.
Yes, Hazzanghoul and Ashlinne are in it. So is Mr. Un-Bear.
Yes, Hazzanghoul will have sex with somebody. Um. You may or may not want to hide your eyes when that episode comes up.
Yes, I've decided that using the same size sketch paper and doing all the panels on one page creates a more finished result.
Yes, I've done quite a bit of sketching ahead for this miniseries and there will be at least several pages of my artwork when it's at "good," (which is never a sure thing for me).
Enjoy.
Those of you who have been voting daily are flat out awesome, but I'm very grateful for anyone who's clicked the button.