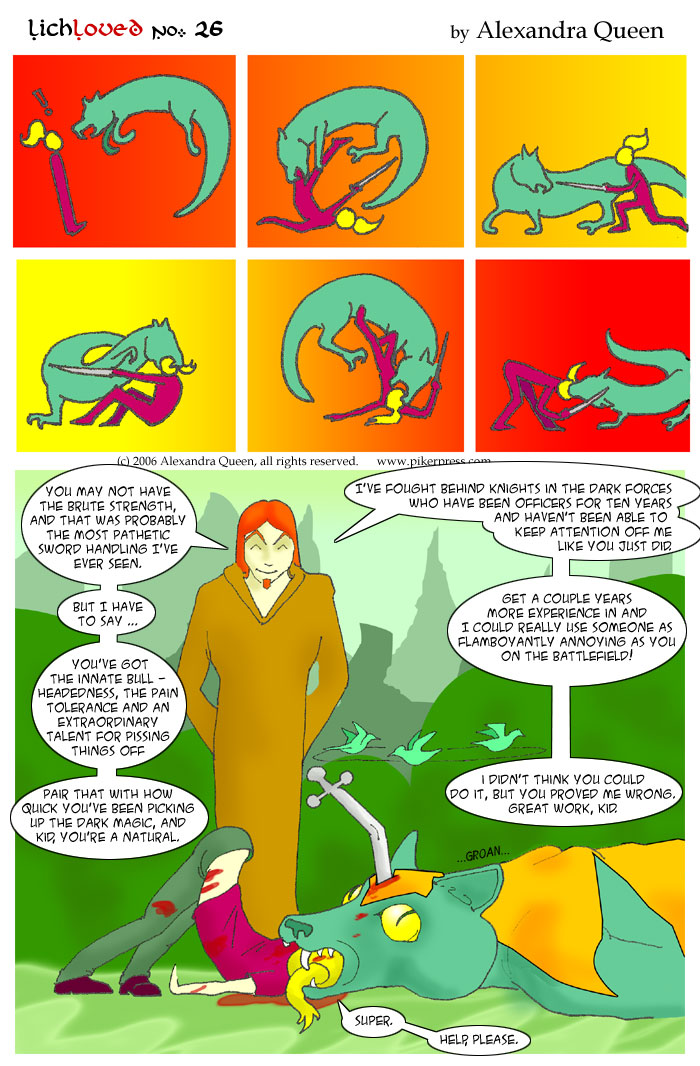 Aw. Isn't it sweet? They both take after their daddies after all. (Bards never shut up.)
By the way, sorry it was late. Some moron (me) put in a date of 4/31 instead of 5/1. Dude. Like, learn to use a calendar! Whatever!
Those of you who have been voting daily are flat out awesome, but I'm very grateful for anyone who's clicked the button. Check back for occasional "extras" when you vote!