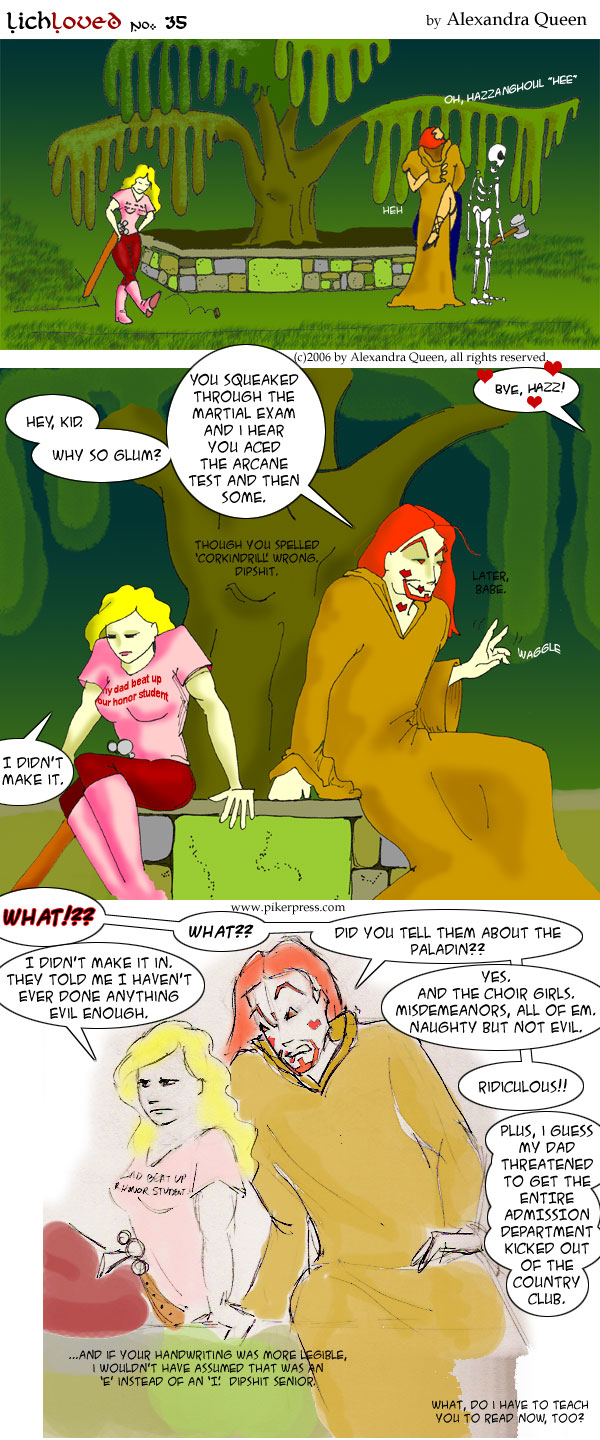 If you had seen the inks on the last panel, you'd have scrapped em too. I just couldn't re-capture Ash's expression. A thousand pardons. This amazingly talented youngster hates coloring her stuff, too, preferring to leave her pencils sketchy and alive with depth and character. I long to get away with that, but sadly, color is too integral a part of character identity for me. Plus I really get a charge out of the colors. When I don't jack up my inks. Damn inks...

Anyway, if you like artwork and/or Har-ray Potter, check out Acciobrain. Autumn Morris (of Websurfing and Dog Poo fame) tipped me off to it. I'm not sure why she hasn't been "discovered" yet to do an animated Potter series for the big screen.
Ahhhhh I read her color tutorial and it's everything I've ever dreamed of! STYLE CHANGE NEXT WEEK (Preview). Sooo... happy....
Those of you who have been voting daily are flat out awesome, but I'm very grateful for anyone who's clicked the button.