The Mounds of Scorpid Hominae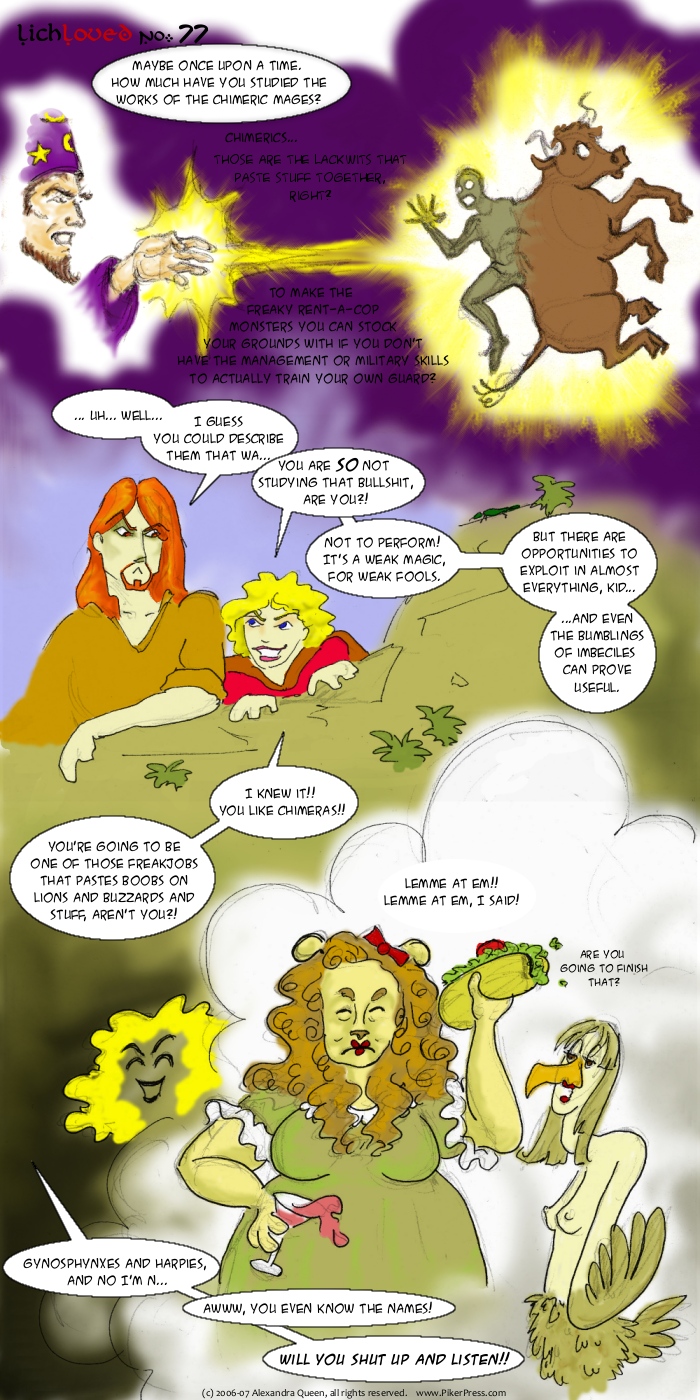 I used that flat pencil for the top two sketches and I love it very much. I inked the bottom 2/3 of the page. Came out okay for me, tho I blargeled poor Hazz.
Gettin the hang of colorin in GIMP. I think I like it better than Photoshop, to be honest.
First note: People in the lunch room are getting used to me sketching and will hold themselves in strange poses for me while continuing on with their normal conversations.
Second note: Ashlinne came out well this week.
Last note: I haven't read Phil Foglio's stuff since the eighties, when he illustrated one of Robert Aspirin's "Myth" books. (I should read Girl Genius, but I just haven't gotten around to it.) But damned if that ain't some Foglio wickedness peeping out of Ashlinne's grin this sketch. Weird. Props to you, sensei Phil.
Those of you who have been voting daily are flat out awesome, but I'm very grateful for anyone who's clicked the button.