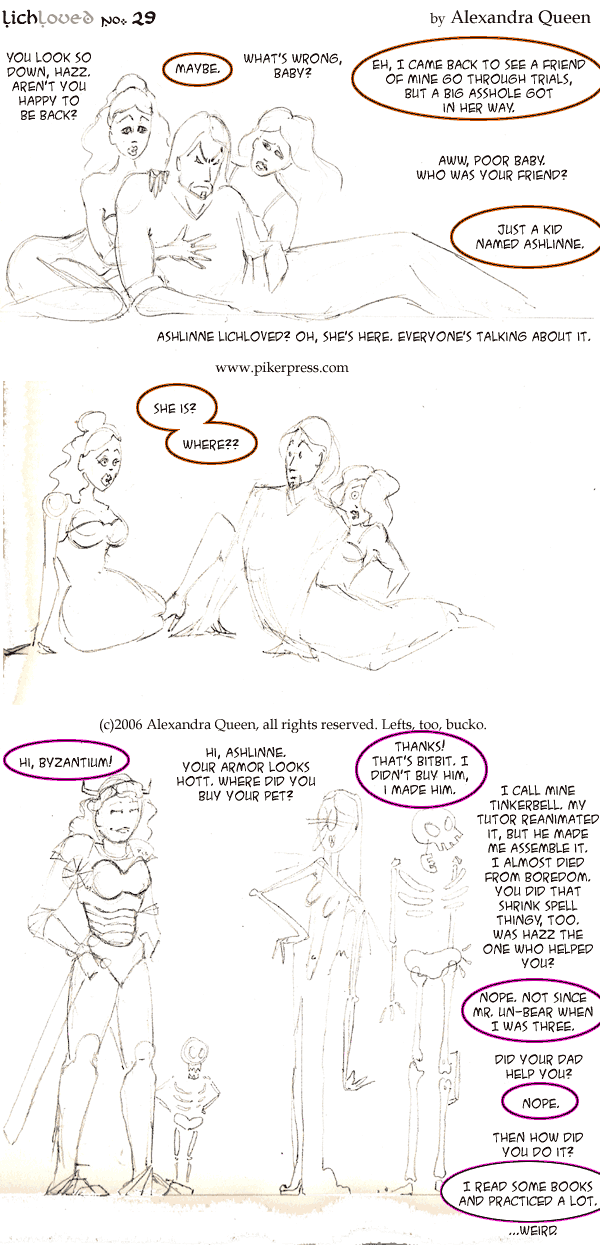 Birthdays and baby showers and grocery shopping, o my. All my art time was taken up by prep work and partying. Cut me some slack, though, my baby is turning FOUR YEARS OLD. And other folk are having babies, soon. MOMENTOUS.

I do have two pages worth of fun fillers, and was going to serve that up instead, but then I realized that probably Crystal and Sand are the only ones who care all that much about the details of the finished art. :P As Marie Antoinette once said, "Let them read pencils!" I figured you'd appreciate it more than 6000 square pixels of Ashlinne's arcana professor making funny faces.

Those of you who have been voting daily are flat out awesome, but I'm very grateful for anyone who's clicked the button. Check back for occasional "extras" when you vote!